With a legacy spanning since 1983 as a fundraising consultant, Schuyler has been instrumental in generating over $6 billion in funding for a diverse range of nonprofit organizations across the United States and Canada. His dedicated commitment to prioritizing the donors' passions, interests, and requirements has significantly reshaped the landscape of institutional fundraising. Schuyler is an esteemed presence at various professional conferences, sharing his insights as keynote speaker. He and his wife, Jennifer, along with their four children, call the Dallas area their home.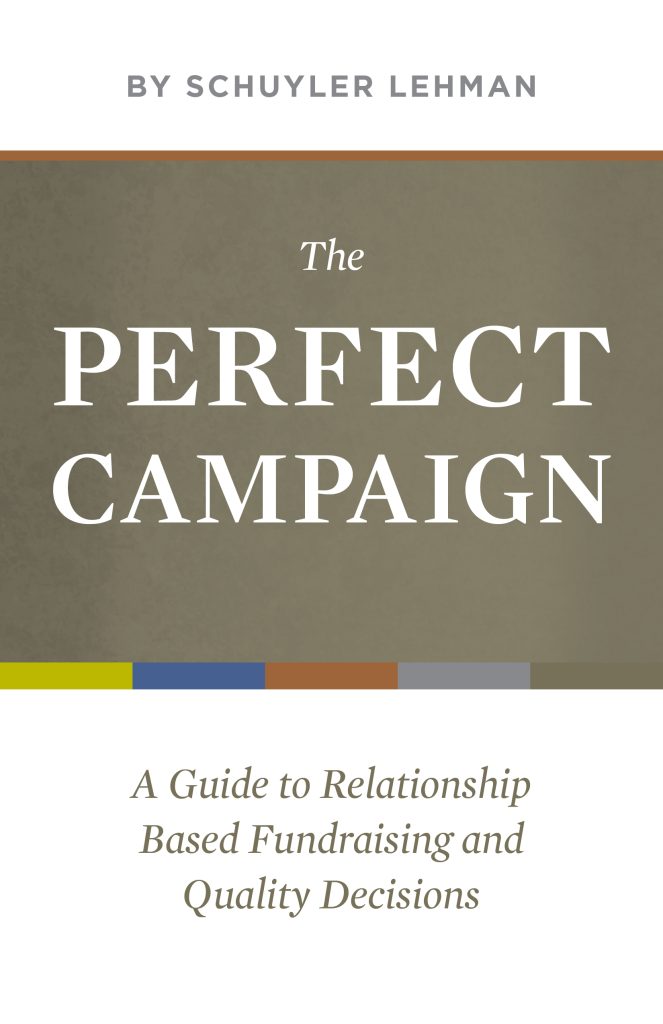 The Perfect Campaign is designed to meet you and your organization where you are. Section one focuses on the philosophy behind Schuyler's fresh and innovative approach to relationship-based fundraising. It is here that you can learn how to create foundational change and effectively implement or grow an intentional relationship-based major gifts strategy. Section two articulates the Perfect Campaign model from beginning to end. The actions presented will completely reframe your paradigm on capital campaign fundraising, from planning to goal celebration. The third and final section dives into best practices around identifying and engaging effective volunteer leadership, engaging a nonprofit board, and avoiding the most common errors that plague the majority of nonprofit development offices. Take the journey with Schuyler through a book that captures over 30 years of his personal story in fundraising and in life, leading to his heartfelt passion for creating deep, trusting donor relationships that ultimately result in transformational giving.
The Perfect Development Office
Nonprofit board members, Executive Directors/CEOs and development staff members alike will appreciate Schuyler's casual, matter-of-fact approach to the realities and challenges of "traditional" annual fundraising methods. Whether you serve as a passionate volunteer or staff member of a nonprofit organization, readers will benefit from the refreshing perspective on engaging donors directly into your mission, and perhaps reconsider the effectiveness of galas, golf tournaments, auctions, and other traditional methods as a primary source to involve and retain supporters. Schuyler's real-life experience and colorful analogies help readers understand how this philosophy can be applied to any development office, regardless of size or sophistication. If you are passionate about a nonprofit mission, this book is for you. Regardless of your fundraising experience, every volunteer and staff member will grow to appreciate the "second" mission within every nonprofit organization – the donor base that provides the funding necessary for the "first" mission to happen.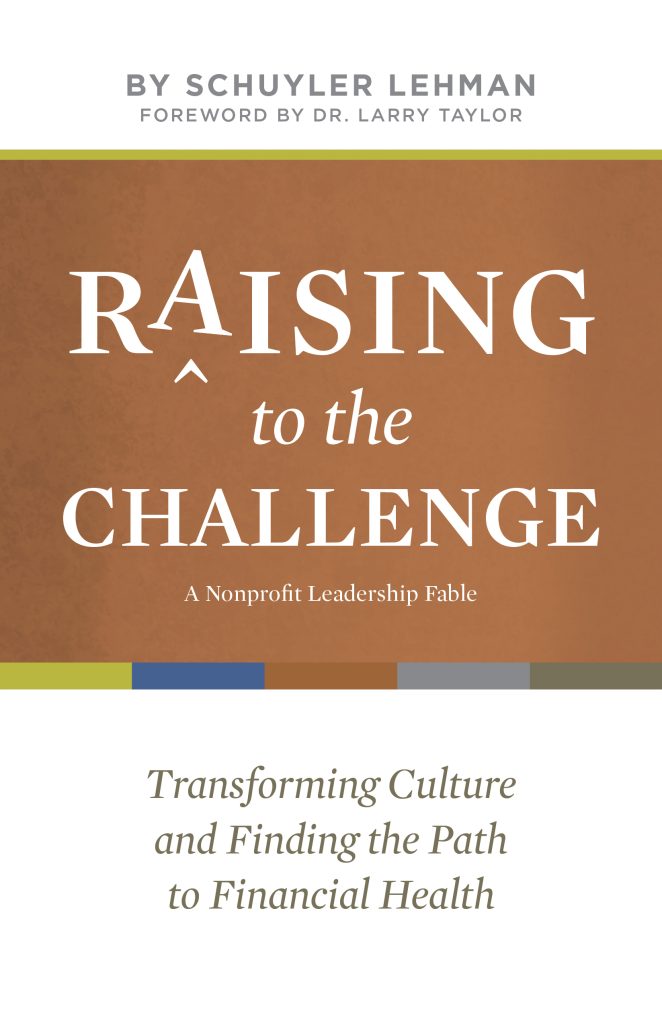 Private school headmaster, Alan Morgan, is caught between an impending financial crisis at his school and a long-standing board chair that is reluctant to fundraise. Gene Benson is the executive director of a social service nonprofit that has experienced unprecedented growth in fundraising revenue over the past five years. But what can a private school learn from a social service organization about fundraising? A departure from traditional fundraising books, Schuyler Lehman, author of The Perfect Campaign and The Perfect Development Office, tells the colorful story of Alan Morgan and Gene Benson in this nonprofit leadership fable. Throughout Raising to the Challenge, Lehman demonstrates the impact and sustainable growth made possible by a relationship-based fundraising strategy. He focuses on the paradigm shift and culture transformation necessary to build a path to financial health and shows that these fundraising principals can be applied across any nonprofit organization to bring sustainable growth.
Watch Schuyler Lehman host our Summer Break Series