The Elements of a Successful Campaign
Whether you are raising $1 million or $50 million, there are a handful of key components that every capital campaign needs to succeed.
Want to learn more? Read our blog, The Elements of a Successful Capital Campaign.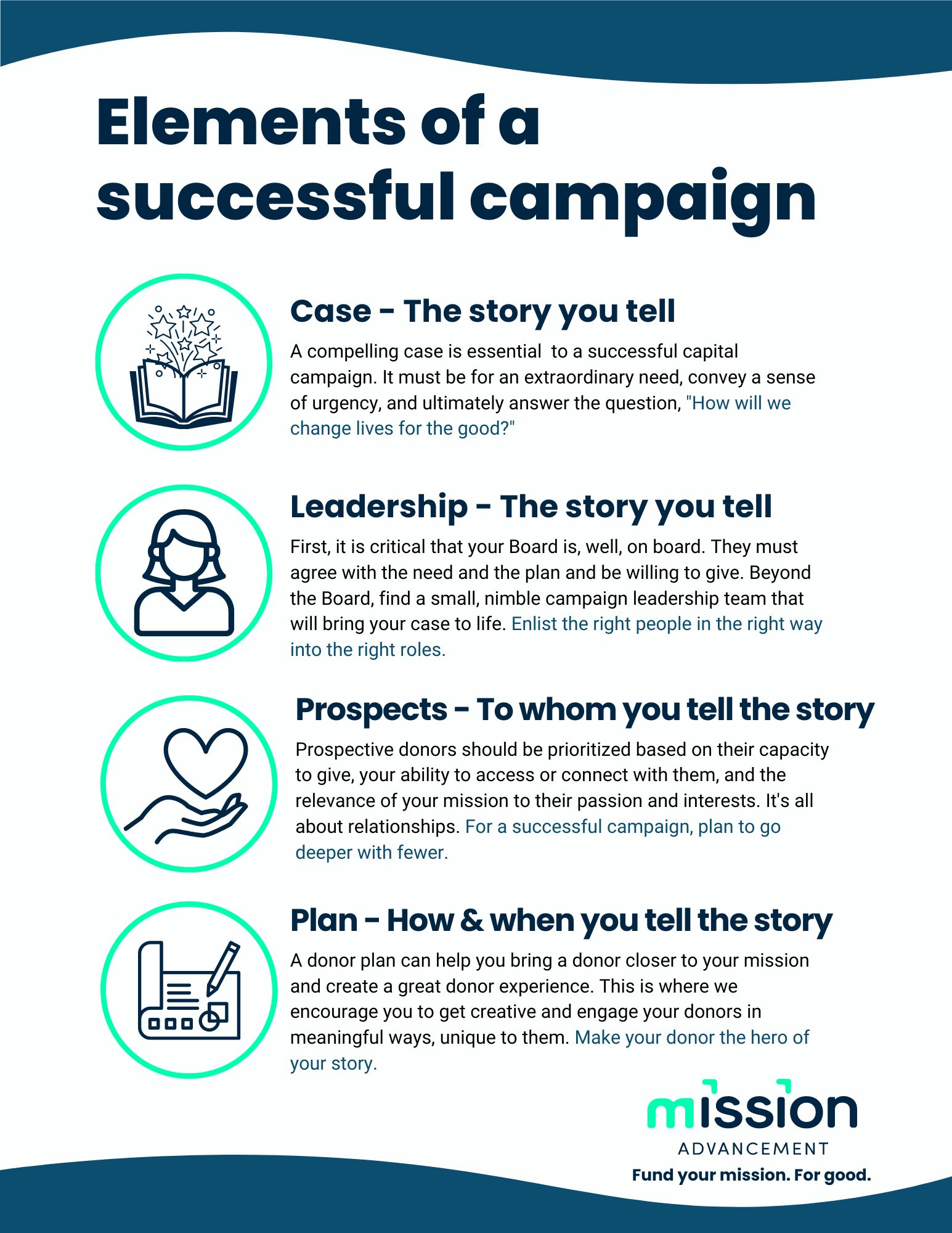 Your mission is worth advancing and fully funding that mission takes more than passion and hope. Watch our Summer Break Series and arm yourself with the knowledge and what it takes to succeed in raising the funds to reach your mission goals.