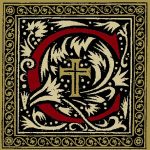 Located in North Dallas, The Covenant School is a classical K-12 school that draws a diverse set of socioeconomic students from dozens of zip codes throughout Greater Dallas. Since its inception in 1993, families have chosen Covenant for its rich curriculum and dynamic, mission-minded community.
After two decades in multiple leased facilities, the school was able to acquire prime real estate and needed to secure capital to begin construction of a permanent campus. Although there was unanimous agreement on the desire for a new campus, the idea of conducting a major capital campaign from a limited donor pool while maintaining its annual development revenue of $500,000 was daunting.
Mission Advancement's consultants brought legitimacy and experience to our campaign. I doubt that we would have raised $7 million without Mission Advancement's help every step of the way.
Covenant's leadership was drawn to Mission Advancement's relationship-based approach to fundraising and the unique campaign model that engaged prospective donors on a personal level.
With an underdeveloped culture of philanthropy in the school community, the engagement began with gathering knowledge of prospective donors and then building a plan to achieve capacity gifts from those prospects. This approach allowed Covenant's mission to be the driving force motivating donors in ways that resonated with them.
Mission Advancement engaged Covenant with a multi-pronged strategy to:
Equipped with a defined plan of action to engage donors with a compelling vision for the campaign, Covenant moved forward to achieve a goal of $7,000,000, enabling the school to build its first-ever permanent and multi-purpose facility on the campus. The school received its single largest individual gift ever and the campaign was a significant success for Covenant – not only by achieving the goal, but more importantly by cultivating deep and trusting relationships with key donors that resulted in millions of additional funds of future support.
Since 2007, Mission Advancement has helped nonprofits create people-centered fundraising strategies to significantly grow their missions and impact more lives.
Annual funding maintained