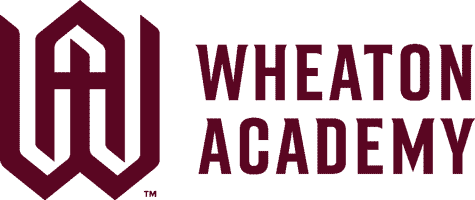 Wheaton Academy is one of the oldest and most respected private Christian schools in America. Located in West Chicago, Illinois, the school's rich history has spanned 170 years and is committed to providing students with a comprehensive education that fosters personal growth in every aspect: academically, spiritually, emotionally, and socially. Through its focus on relationships, excellence, and service to honor God, Wheaton Academy instills a mindset of growth in students, empowering them to reach their full potential.
This case study explores the strategies employed by Wheaton Academy to fund its major capital campaign, highlighting the achievements in securing substantial commitments through transformative donor experiences.
Wheaton Academy aims to enhance academics and experiences for all learners based on a firm spiritual foundation. To accomplish this, the school embarked on an ambitious 15-year master plan. Phase One of the plan involved constructing a new Business Center, an Idea Lab, state-of-the-art classrooms, collaborative spaces and removal an aging building. To realize this vision, the school launched a significant fundraising campaign with an initial target of $30 million. Recognizing the need for support in securing the largest donations in the school's history, Wheaton Academy engaged the Mission Advancement team to lead the fundraising strategy.
"At Wheaton Academy, we cannot overstate the integral and critical role that Mission Advancement played in our successful fundraising campaign. Their customized approach and strategic guidance were invaluable in securing major contributions from our dedicated donors."
The Mission Advancement team devised a customized approach for Wheaton Academy, focusing on securing major contributions from a small, select group of dedicated donors. By creating extraordinary donor experiences tailored to each individual's passions, the school aimed to establish a deep emotional connection between the donors and the institution.
The fundraising efforts commenced by identifying top donor prospects and delivering impactful, personalized experiences that included emotional storytelling and aligning donor passions with the school's vision. These Transformational Donor Experiences included:
A compelling, personal presentation that showcased the donor's deep legacy to the school, using old photos, nostalgic memories, and leadership contributions over the years.

Production of a high-quality, advanced video fusing Wheaton Academy's rich history with its bright vision, for the future, evoking a strong emotional response in the donor.

Personalized tours of campus areas in disrepair, highlighting the need for urgent renovation.

Highlighting the significance of maintaining the school's integrity as a Christian educational institution through the creation of a Cross Plaza, appealing to a donor with a strong spiritual commitment.

Developing a business center to promote entrepreneurship and business education, effectively engaging a donor with a business-oriented mindset.
Wheaton Academy's fundraising efforts yielded remarkable results, securing commitments totaling $24 million from 30 donors in 24 months. Nine of the lead commitments were the largest gifts in the history of the school. Through transformative engagements, the school not only achieved record-breaking commitments but also strengthened its relationships with philanthropists who became deeply invested in the institution's success. With its ambitious 15-year plan, Wheaton Academy is well-positioned to enhance its academic facilities, promote community engagement, and nurture the spiritual development of its students, leaving a lasting impact for generations to come.
From 30 donors in 24 months - proving "deeper with fewer" approach works