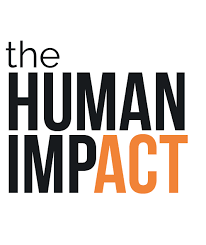 The Dallas-based nonprofit, The Human Impact (THI), reaches people experiencing homelessness through one of the oldest traditions: creating lasting friendships. With a mission to bridge the relational gap, build long-term community, and address the profound issue of loneliness, The Human Impact's Friendship Advocates walk the Dallas streets with nothing to offer except the gift of fellowship. Every Thursday and Saturday, THI volunteers foster trust and embrace people experiencing homelessness in Dallas as friends and make connections that change communities.
Elisabeth Jordan, the founder of The Human Impact, felt a deep calling to make a difference in the lives of those experiencing homelessness. However, lacking formal fundraising training, she struggled to sustain the organization. Elisabeth relied on spontaneous donation appeals without a strategic approach, resulting in an annual income of $370,000. In 2019, THI missed funding the operating budget by $8,000, prompting Elisabeth to seek assistance from Mission Advancement.
"Mission Advancement helped me change my perspective. I learned to pay attention to our donors and understand their lives. They are not just donors to me; they are people. We now cultivate our relationships more intentionally, and the planning has made a tremendous difference."
Mission Advancement initiated an in-depth assessment of The Human Impact's operations. Our team explored the organization's current revenue sources, identified where it invested its time and delved into its long-term goals. Recognizing Elisabeth's approach to building relationships with the homeless, the team advised her to apply the same principle to fundraising—getting to know potential donors as individuals and friends. The Human Impact needed a donor stewardship plan.
With Mission Advancement's guidance, Elisabeth discovered that each donor had unique motivations to support The Human Impact and developed specific strategies for different donor segments, investing time in understanding them as friends. Additionally, the organization began involving donors in their street outreach activities, allowing them to witness firsthand the impact of their contributions and become part of the friendship-building process. Mission Advancement empowered The Human Impact team to authentically connect with donors about the ministry of the organization and trained them to make big, bold asks confidently. The formula worked and The Human Impact's fundraising capacity tripled in two years.
Mission Advancement's support went beyond fundraising. By implementing a strategic plan which included a thoughtful organization chart, Mission Advancement helped The Human Impact evolve from a calling delivered passionately by a few to becoming a sustainable, scalable community partner of many with a long-lasting impact. Our team also implemented a strategic financial plan, giving The Human Impact the strength and stability needed to expand its reach and transform more lives.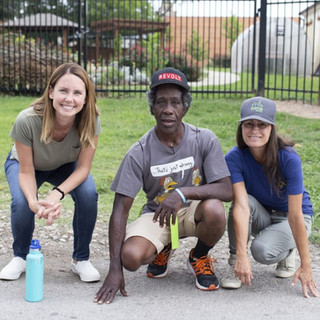 Since engaging with Mission Advancement in May 2020, The Human Impact has undergone a complete transformation. They now have a sustainable fundraising solution in place, raising $1.3 million annually. The nonprofit expanded its leadership team, with Elisabeth assuming the CEO role, supported by a chief operating officer who oversees daily activities. This organization gave The Human Impact the confidence to make big, bold asks and form meaningful relationships with each donor. As a result, Friendship Advocate numbers doubled, and The Human Impact looks forward to replicating its successful model in other cities.
Throughout the journey, Elisabeth and the Mission Advancement team built a deep bond founded on trust and mutual understanding, mirroring the authentic friendships The Human Impact forges with its clients. Mission Advancement's comprehensive approach not only brought financial success but also instilled confidence in The Human Impact's vision, reminding them that with the right strategy and support, they could achieve anything they set out to do. The partnership with Mission Advancement became an extension of The Human Impact's team, providing them with the guidance and resources necessary to make their mission a reality.
THI annual fundraising as a result of the new fundraising strategy; almost quadrupling funds raised previous years' $370,000 average